Providing a wide variety of services and solutions from; new roofs, roof repairs, UPVC Fascias, soffits, guttering and much more...
Roofer in Formby
If you are looking for a well established roofer in Formby then look no further than Hi Craft Roofing. We offer a wide range of roofing services throughout Formby & Liverpool. Over the years our company has gained a positive reputation for the high quality of our roofing in Formby and we now have a large client base who use our company for all their roofing requirements.
If you are having problems with your roof or if your roof is damaged or leaking then just give us a call, we are experts in all types of roofing Formby. We will arrange a convenient time to carry out a roof survey in order to asses the extent of the problem. Once this has been done we will provide a detailed quote for your roofing.

If your roof has been severely damaged then this can be very costly and time-consuming to repair. In this instance it may be better (and more cost-effective in the long term) to consider replacing/refurbishing your existing roof. Our team here at Hi Craft Roofing can provide you with a bespoke re-roofing service that tailored to meet your exact requirements.

If you would like to view some of our previous projects then please click the link below to view our online roofing gallery page.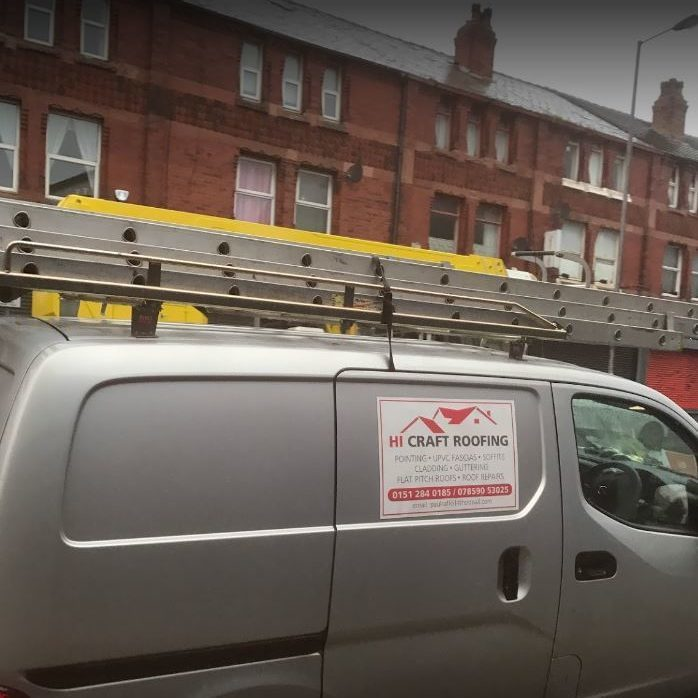 Flat Roofing Formby
As a company we specialise in being able to install all types of new roofs. Our team are highly skilled in flat roofing Formby and can provide you with any advice that you may need if you are concidering having a flat roof installed or replacing an old existing flat roof. When you choose Hi Craft Roofing for your new roof installation you can feel assured that you have chosen a professional roofing company that will provide you with an honest, reliable and hassle free service. All of our roofs are fully guaranteed so you can have total peace of mind that your new roof will last for many years to come. If you would like a free quote on our roofing Formby then please contact a member of Hi Craft Roofing and we will be happy to assist you further.
If you would like further information ok our roofing in Formby then please feel free to contact us today. We welcome all scale roofing projects and complete all projects to a impressive standard. We offer free no-obligation quotes along with any advice that you may need regarding your roofing in Formby.
info@hicraftroofing.co.uk
With years of experience within the roofing trade, we can provide a solution for all size requirements.